Poker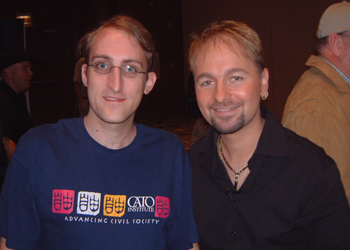 With Daniel Negreanu (my favorite player)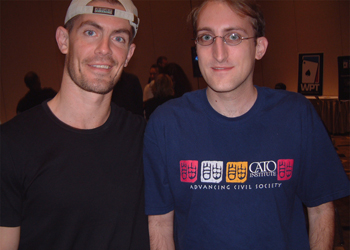 With Gus Hansen (entertaining, wild better)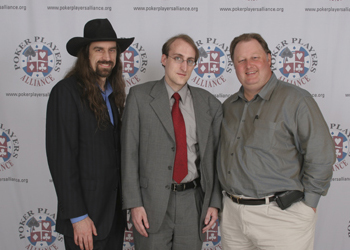 With Chris Fergeson and Greg Raymer
(Raymer is running for VP as a Libertarian)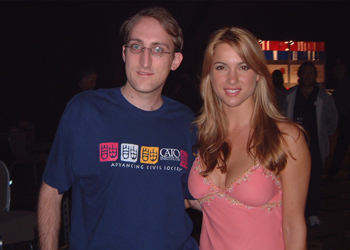 With poker babe Shana Hiatt
(former WPT host, now Poker After Dark host)
I'm very into Texas Holdem, but I'm more of a groupie than a player. Because I'm a poor student rather than a working professional rolling in cash, I decided to avoid playing serious games for money. Therefore I've never played poker in a casino or on the Internet. However, I have played in a few home games with friends and I win money every sitting... I'm up around $300 lifetime at 10-15 home games with $1-$20 starting stakes.
The reason I'd call myself a groupie is I watch every poker TV show out there: the World Series of Poker, World Poker Tour, Professional Poker Tour, High Stakes Poker, Poker Superstars Invitational Tournament, Poker After Dark, Celebrity Poker Showdown, etc. I've watched two World Poker Tour final tables live and dropped in for a few minutes to see the 2006 World Series of Poker near the end. I'm bored by sports in general... poker is different because it's completely intellectual.
---
© Copyright 2004-2018 Chuck Moulton. All rights reserved.